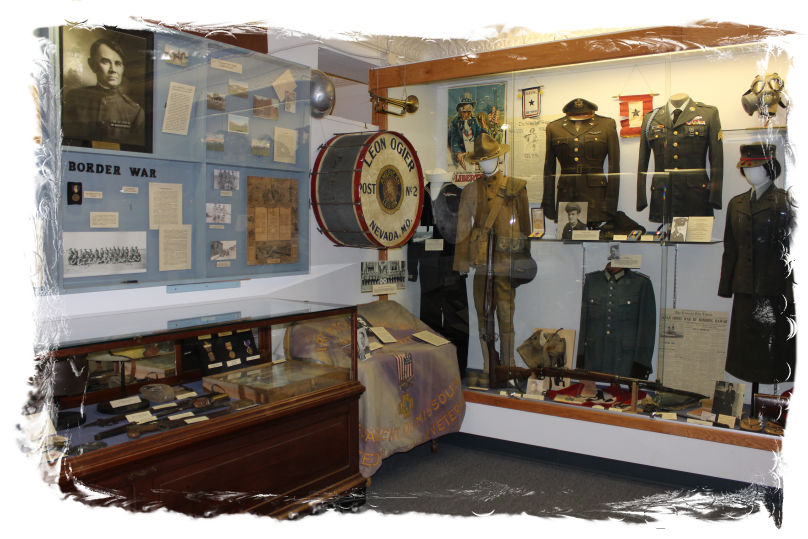 The Bushwhacker military exhibit honors those Vernon County citizens who have served in armed conflicts, and especially those who have given their lives in service to their country.
There are military artifacts from the Civil War onward, including uniforms, armament, letters, medals, and memorabilia of all types.
There is even a replica of a WWII barracks, complete with bunk, uniforms, and picture of pinup girl Hedy Lamarr on the wall above.
The military exhibit wouldn't be complete without a salute to Nevada's Camp Clark. The camp was named for General Harvey C Clark, Missouri's adjutant general and commander of Missouri's National Guard.
Camp Clark was established in 1908 and was used as an assembly point for troops serving in Central America, in the Mexican border war, and in World War I. In 1942, the camp was reopened as a prisoner-of-war camp to house Italian and German prisoners. 
Today, it functions as a National Guard Training Center.