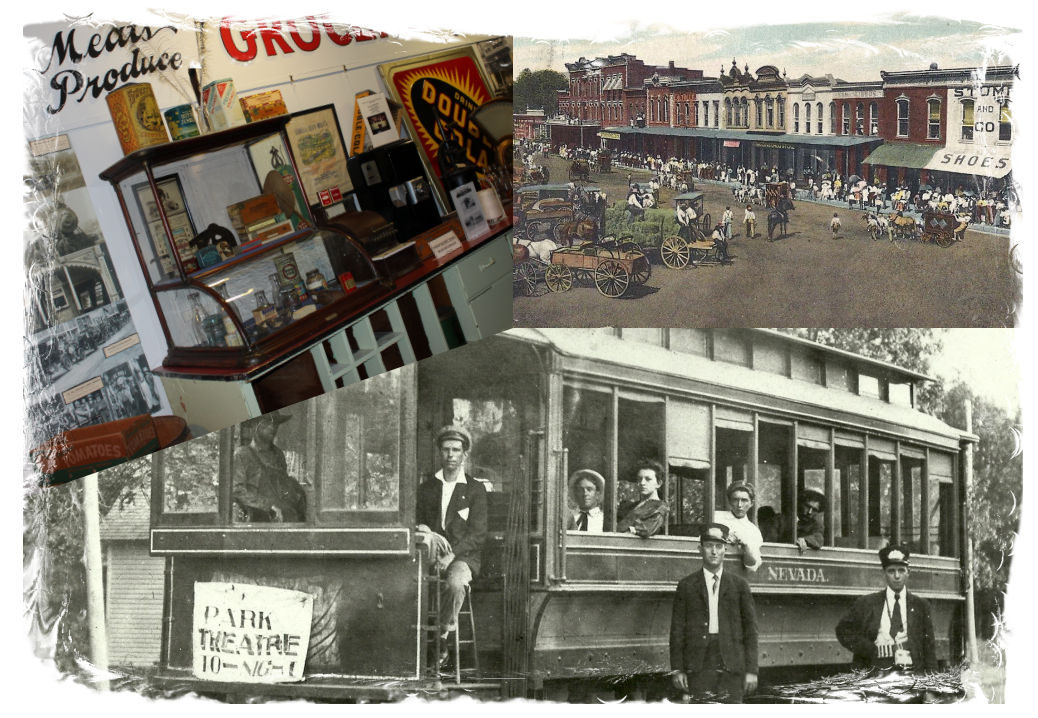 The Never Ending Story Exhibit celebrates Nevada's past and anticipates its future. The theme for this display is "Never Ending….always Beginning" and exhibits include everything from old locally made quilts to hay forks and baby dolls.
You can look through the windows of a 1900's era dry goods store, a physician and surgeon's office or a bank, complete with all the historic tools of each trade.
Children enjoy sitting at the desk in the old schoolroom, where they can attempt the same work a child of the 1930s would have been asked to complete.
Come take a stroll down the Main Street of yesterday.  It is an experience you won't forget.