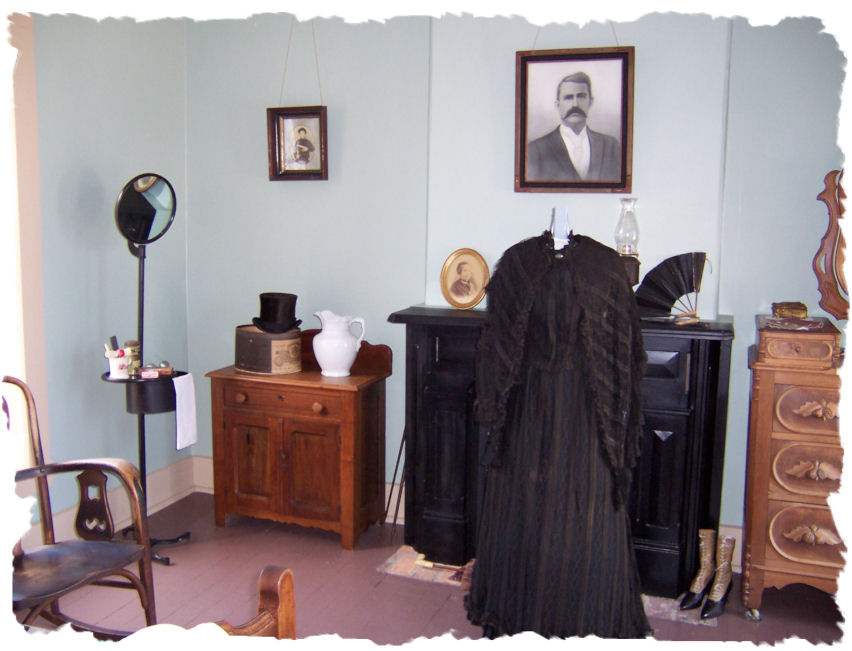 The old jail building housed not just those residents of the cell block but also the jailer and his family.
The jailer was generally the sheriff, but sometimes a deputy was given this assignment. It may have depended in part on whether or not the sheriff was married, since an experienced cook, usually a woman, was needed to prepare meals for all the residents.
The family living quarters consisted of an office, dining room, parlor, and two bedrooms upstairs. These rooms have been restored and furnished in a style correct for the period from 1870 to 1900.
Upper Right: The Sheriff's Bedroom
Below:  Sheriff's Office and entrance to the Men's Cell Bock.