Nice place to visit, you wouldn't want to live there…..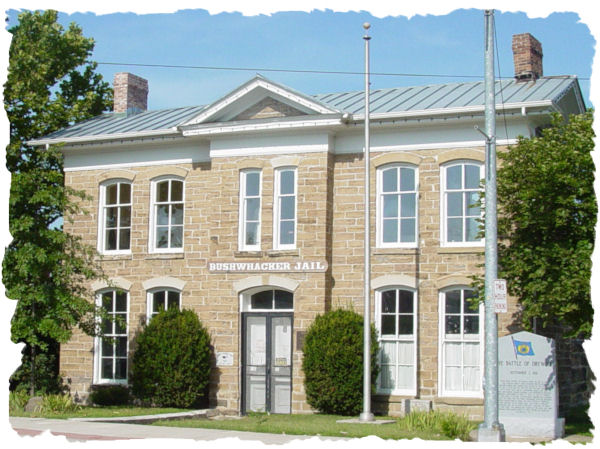 The Bushwhacker Jail is Nevada's oldest surviving building. It was one of the few  buildings not destroyed by federal militia, when they burned the town in 1863.
This building functioned as a jail from 1860 until 1960. It was restored for use as a museum in 1965, and entered on the National Register of Historic Places in 1977.
Constructed of native sandstone, the building is Federal in design. It consists of living quarters for the jailer's family, as well as cells for both men and women, and an exterior summer kitchen and garden.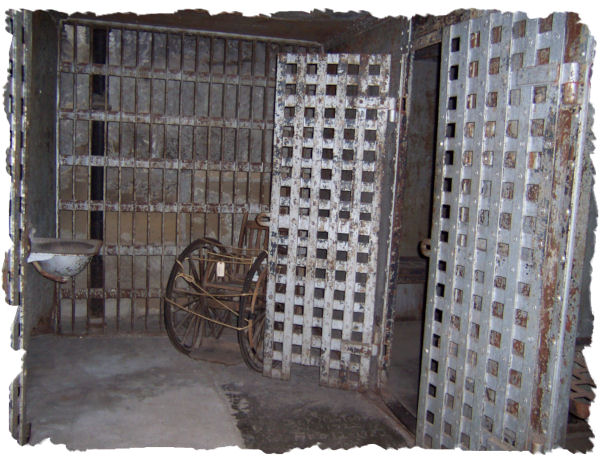 The jail cells are a sobering reminder of times when even basic comforts could not be taken for granted, and the keyword for prisoners was containment, not rehabilitation. The only heat for the cell block was from a pot bellied stove, and the shadows were hardly kept at bay by the single light bulb hanging in the center of the room.
The old jail has been described by some as a place of "medieval malevolence."  Is it haunted? Draw your own conclusions as you tour the iron cell block, and view the yard where Nevada's last hanging took place. Fascinating, frightening, and not to be missed.